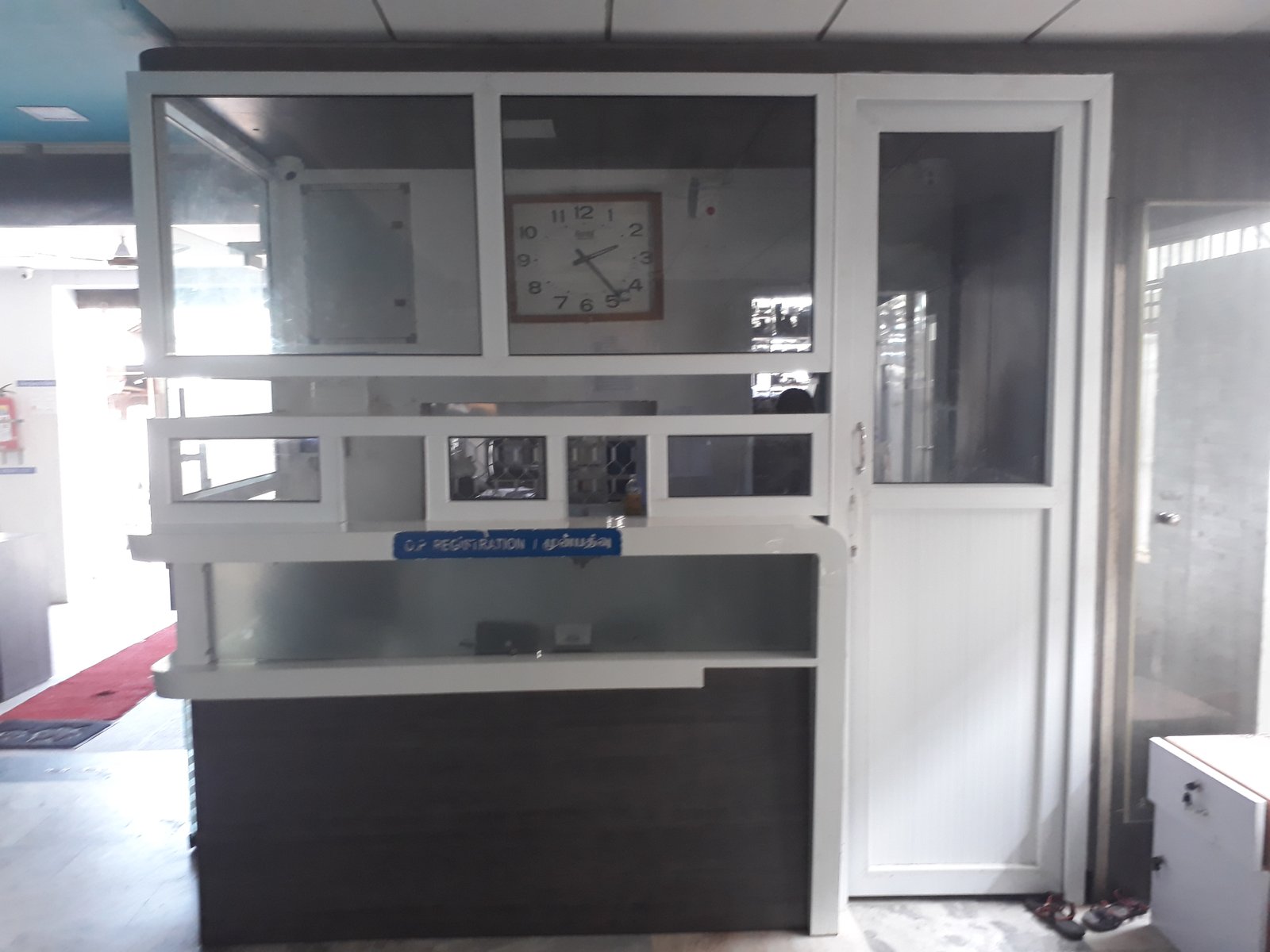 Office Cabin.
  A Hospital in Virudhachalam was provided with our exclusive reception cabin with counter provision and access door as well.
Security Cabin.
A School in Cuddalore District was provided with our innovative Security cabin entirely designed using UPVC casement system. The cabin includes office table and furnishing with provision for Electricity supply internally done.

Innovations on the go.
               The international standard UPVC system is made available to your doorstep. All you have to do is to demand the requirements , we will supply with innovations.